"Crimean Tatars are not ready to be afraid and keep silent"
Journalist Anton Naumlyuk talks about families of political prisoners and resistance on the annexed peninsula
Server Zekiryayev, detained in Bakhchysarai over his alleged membership of a terrorist organization, is father of 12, and now his wife is pregnant with another child. Enver Mamutov, arrested on similar charges, has seven children. Many Crimean Tatars, whom the occupation authorities "reward" by sentencing to long prison terms, have traditional families with many children. Their stories are told in a photo exhibition held by Russian journalist Anton Naumlyuk, who for nearly two years has been the only one to cover in detail political trials in Crimea (for which, incidentally, he received an international award from the Norwegian Freedom of Expression Foundation and the German ZEIT Foundation).
Called "Adult Crimean Childhood," the exhibition tells 16 stories about children of political prisoners, which can be seen till November 1 in the Crimean House in Kyiv. The organizers of the exhibition include the Center for Civil Liberties, and it is held as part of the Let My People Go campaign. As the author explains, with the exhibition, he tried to cover all political cases of the peninsula: the case of Hizb ut-Tahrir, the case of February 26, and the case of Ilmi Umerov. The Day talked to Naumlyuk about our fellow citizens who have become political prisoners, mutual aid among the Crimean Tatars, and why, although the numbers of victims of repression are growing, there is less and less fear on the peninsula.
"THERE ARE MUCH MORE THAN 100 CHILDREN OF POLITICAL PRISONERS"
According to the Bizim Balalar (Our Children) NGO, the number of children of political prisoners in Crimea reached 100 in October, after another wave of detentions.
"These 100 are young children who are supported by the Bizim Balalar. This organization was established in Crimea to provide financial support to young children whose parents are imprisoned or tried. This organization keeps track of the children whom it helps. However, there are actually many more children of political prisoners. There are grown-up children as well, who, on the one hand, do not need financial support, but on the other hand, their lives are just as ruined as those of the young children. I think there are probably 30 more people in that category."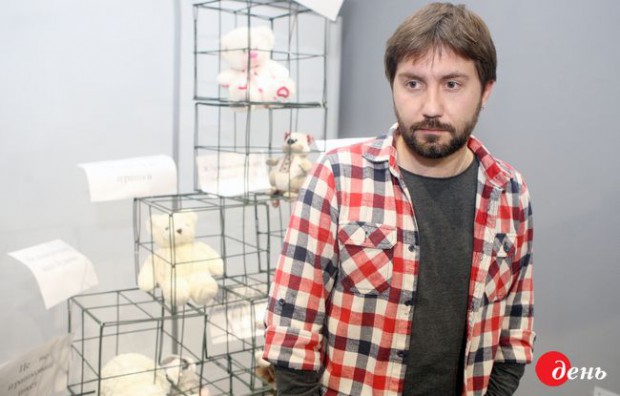 Do security services use these children as a pressure tool?
"In general, yes. But often it gets publicized, and they seek to work 'cleaner' after all, to avoid public condemnation. Probably the most striking case is that of Bekir Kuku, the son of Emir Usein Kuku [the latter is accused of membership in a terrorist organization, which Hizb ut-Tahrir is designated as one in Russia. – Author]. FSB agents came to his school and put pressure on the child, thus putting pressure on Kuku Sr. who is now held in a pre-trial detention center. The Prosecutor's Office of Crimea [now operating in Kyiv. – Author], apparently, launched a criminal investigation into this case of putting pressure on the child. In Crimea, in fact, the only result was the security forces' vengeful attempt to deprive Kuku of parental rights, ostensibly because he could not properly supervise the child. I would remind you that he was in a pre-trial detention center at that time, having been arrested by these same security forces. It is absolute nonsense. However, we have not seen such absolutely terrible cases since.
"It is another matter that during searches and arrests in homes where young children live, it makes a depressing impression on them, and they need both psychological and professional medical aid afterwards. The Bizim Balalar organization found a child psychologist who works with such children."
"SEARCHES DO NOT SURPRISE ANYONE ANYMORE"
How do the children react to the arrests of their parents?
"Apparently, everyone in these circles, including children, knows perfectly well what can happen at any moment. All these searches and mass detentions do not surprise anyone anymore. Just like their parents, children come to the courts, support their compatriots, and try to see the arrested relatives. It is another matter that when one encounters this personally, it damages one's psyche. Such children have to say farewell to their childhood for a long time, or even for good.
"It is interesting to observe the reactions of these children, who tell about the searches directly and not shying away from anything. The same Bekir Kuku, who is now 10 years old, has a very imaginative way of thinking. He called the Russian security forces, who came to conduct searches at his home, 'parents of foolishness.' This is a very Oriental way of perceiving the world.
"The reaction of children is not obscured by the parents' fear of saying something that should not be said or harming the arrested individual. The perception of children is much more pure, even if they do not understand something."
Can children visit their detained parents in any way?
"It was easier before. Children came to court hearings. They were mostly not allowed in the courtroom, with an interesting justification offered for it: judges generally refused to let the children to enter the courtroom in order to safeguard their psyche. Mothers of these children laughed derisively in response: when gun-toting officers break the door and enter the dwelling at 6 a.m., it allegedly does not damage the child's psyche, but them seeing their father for the first time in four months allegedly would do harm. However, before, children could at least stand in the corridor and see their father being led to the courtroom and then led out of there. At present, there is no such opportunity, as many trials in Crimea are held behind closed doors. It is done specifically to prevent relatives and sympathizers from entering the courtroom. And since relatives are not allowed to visit pre-trial prisoners in the detention center either, this effectively means that children cannot visit their parents."
I have read in the description of your exhibition that children of political prisoners can be labeled as a "son of a terrorist," or a "granddaughter of an extremist." How does the family's situation affect the peer attitudes and those of society as a whole towards these children?
"Children are a rather brutal bunch, there is little stopping them from calling their peers names or committing some offensive, sad acts. Children do hear what is said on TV in their home, after all. And if it is Russian TV, which presents detainees as terrorists, they commit it to memory, and then it affects their behavior.
"It is another matter that Crimean Tatars and people who have lived together with them for decades understand perfectly well that these people have nothing to do with terrorism. If the neighbors are of the pro-Russian persuasion, then they think that it was a misunderstanding that will soon get resolved. They do not want to admit that repressions are happening, but at the same time they know their detained neighbors. And if the people in question are not loyal to Russia, then everything is understood as it is. Therefore, as long as the children of the political prisoners stay in their own circle, all people know each other well there, and, of course, nobody labels anyone anything. However, in settings where Russian propaganda prevails, everything is different. There they face this harassment, both in school and in the street."
"THE SECURITY SERVICES WANT TO KEEP THE OUTCRY TO A MINIMUM"
How does the Bizim Balalar organization work? As far as I know, they distance themselves from politics and are mainly engaged in providing welfare services.
"Lilia Budzhurova, who runs the Bizim Balalar, always says that the organization is strictly non-political. To provide humanitarian support to children, you need to safeguard yourself. This organization achieves this by staying outside the political discourse that is being discussed in Crimea, Kyiv, Moscow, and other places. It seems they would have been unable to function and be so effective otherwise."
There is also the Crimean Solidarity association, which helps political prisoners, but there is a pronounced political context to it.
"It includes activists, their relatives, lawyers, journalists. It is a response to the repression, in fact, a direct action organization. But these activists immediately risk getting persecuted themselves, as we have seen recently.
"In general, since some point at the beginning of this year, the Russian security services have sought to keep the outcry sparked by their actions to a minimum. For example, during searches, they detain those who livestream it or write about it in social networks as well. All this is done to erase any mention of repression. The actual effect is the opposite one: the more detainees, the more people write about it.
"In addition to the Bizim Balalar and Crimean Solidarity, there are quite a few human rights and humanitarian organizations outside the peninsula which also provide support."
"PUBLICITY IS ONE OF THE FEW DEFENSE INSTRUMENTS AVAILABLE"
To what extent are the families of political prisoners open for communication? People in such a situation are afraid of publicity sometimes.
"I have been working in Crimea for almost two years, and my first visit coincided with the trial of the first four detainees in the case of Hizb ut-Tahrir in Sevastopol District. Their families were very reluctant to contact me. They were afraid to harm their family members who were held behind the bars, only reluctantly allowed me to take photos of them and communicated with me, and I was barred from photographing children altogether for a while. Meanwhile, the families of people detained in Simferopol District in October last year said from the start that they would be as open and public as possible, they were ready to talk, show and prove that their relatives were not extremists and terrorists. In principle, this openness is still there.
"Within a few years, both defendants in Crimean criminal cases and their relatives have realized that one of the few defense instruments available to them is publicity. The security services will do whatever they want anyway. No one, except for their own leadership, can stop them. But one should not make their job easier. The quieter things are, the more convenient it is for them. The Crimeans have realized this and are eager to do everything as openly as possible."
Recently, you have noticed that Crimean Tatars living on the peninsula have become less fearful. How is it manifested?
"This is especially noticeable in increasing numbers of activists who are willing to spend their free time to support compatriots in the courts, to organize dua – collective prayers for political prisoners and persecuted Crimeans in general, to livestream and to carry out some kind of activity in social networks.
"In a representative example, 10 people were arrested during a search in February this year who came to cover this search. They were detained without any grounds at all, and all got administrative detention, allegedly for holding an unauthorized rally. The 10 detainees were being taken from the search location to the court, and when they got there, 30 people gathered in the building, all took out their phones, and some of them began to livestream it, while others symbolically showed their solidarity with the detainees. So, the authorities were to try 10 people for the act that another 30 were also guilty of. And when these young people were released at the end of their administrative detention terms, they were met with balloons, music, posters, and veritable festivals were held for them. It has become noticeable that the youth looks at these people like… not actually heroes, but... People think now like that: 'He who did no prison time is not a real cool lad.' Many people reflect: 'They got 10 days' detention, and then received a hero's welcome, while I have done no time. I will also become an activist.'
"People stopped being afraid. They see that their families are not abandoned. While one is doing 15 days behind the bars, one's family gets support, people bring them food, take care of children, and the detainees themselves are not left alone, they have legal help, some parcels are brought, and when they come out, they also receive a hero's welcome.
"Over the past three years, the Crimean Tatars have lived through disappearances and abductions of people as well as murders committed on the streets. What else to fear? They get detained from time to time. There were several cases when officers came to activists' homes, detained them, took them to the city's outskirts, said that they would now be killed, tried to get some information and then let them go. Or they were beaten and then let go, as in the September case of Renat Paralamov. It is a method of psychological pressure. Everyone is aware that this can happen to anyone. The Crimean Tatars are not ready to be afraid and keep silent. The only alternative is acting openly, and the fear is really subsiding."
"THE REPRESSIVE SYSTEM IS TRYING TO FIND WAYS OF INFLUENCING DISLOYAL INDIVIDUALS"
How does the system of repression itself change? Recently, human rights activist Maria Tomak cited data showing that 18 more Ukrainians had been detained in Russia and occupied Crimea since the summer of 2017.
"I always want to emphasize that Russia, for the first time since Chechnya, is facing monoethnic disloyalty in the Crimea. That is, an entire people has become disloyal, with few exceptions. And it is unclear what to do with it. It is impossible to pack people in traincars and take them to Uzbekistan, like in 1944. Repression does not help. No agreement is happening.
"The Russian repressive system is trying to find ways of influencing these people. At first there were criminal cases with huge terms: for example, Ruslan Zeytullaev was sentenced to 17 years' imprisonment. These cases were intended to frighten Crimean Tatars into submission. That did not happen. Then administrative detentions began, with people being arrested for anything at all. They just arrest one and sentence to 10, 13, or 15 days... They detained lawyer Emil Kurbedinov and activists, including Server Karametov who was an elderly person with many health conditions. It did not work either. There was no fear. People were coming out to protest.
"Then they began to award more fines. They judged that fines would hurt traditional large families much more severely than 10 days of arrest. And fines, the more so repeated ones, may be as high as 150,000 rubles. Such amounts cannot be raised by one family. And the Crimean Tatars immediately invented an answer. They announced fundraisers among sympathizers, effectively around the world. Money for fines is collected in 10 ruble coins, it is literally kilograms of money, they bring them in buckets to pay the fines. The money is transferred from Canada, Turkey, a lot of it comes from Ukraine and Russia. This is also a form of protest.
"It is hard to say what methods of repression will be used in the future, but obviously the system looks for ways of exerting stronger influence on the disloyal population, first of all, on the Crimean Tatars."
Do Crimean Tatars on the peninsula feel connected to Ukraine?
"It is hard to say. They have a strong connection with their co-ethnics, who live in Ukraine, Turkey, and other countries. It is another matter that Crimea and Crimeans have increasingly fewer ties to Ukraine overall. And I will not say that Russia alone is to blame for that. Unfortunately, Ukraine is also doing a lot to make Crimea more psychologically separated from it. This is even affected by such things as the ban on Russian social networks. Now the Crimeans cannot contact their relatives, because they are accustomed to doing this through VKontakte.
"Years pass and nothing changes. People are becoming fatigued and habituated to living the way they live now. Both cultural and economic ties decay. I do not know how to assess it, but I see that the Crimeans face a huge number of problems due to it."